We don't waste your time
We're excellent at making the distinction between the features you need and those you don't, saving you tens of thousands of dollars.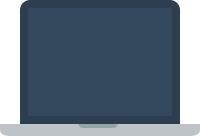 Broad Technical Skills
We are proficient with quality languages and frameworks including: Ruby, Ruby on Rails, React, React Native, and Elixir / Phoenix.
Rescue your Legacy Code
Large codebases get complicated and unwieldy over time. We specialise in refactoring and simplifying existing codebases, leaving your team free to ship important features.